A fire pit is an outdoor feature you can use year-round.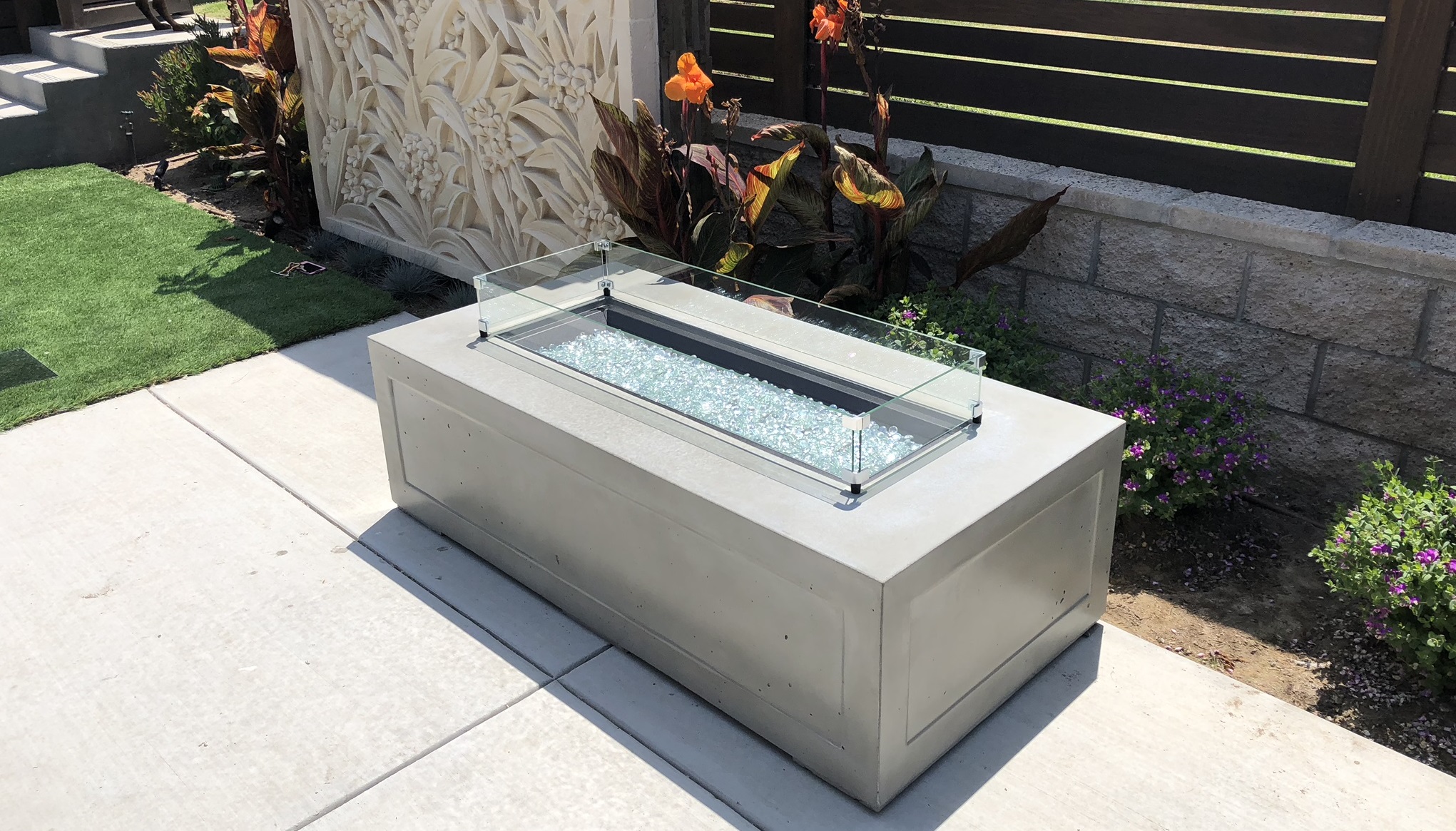 A fire pit doesn't have to be wood-burning.
Wood fires are glorious, and in the right conditions, a wood-burning fire pit can be the perfect backyard addition.  But if you have close neighbors or live in an area with restrictions on wood burning, you're not out of luck.  Just make yours a gas or propane model instead of wood-burning.
A fire pit is an outdoor feature you can use year-round. 
You would be hard pressed to find a backyard feature as versatile as the fire pit.  In the summer, roast s'mores by starlight.  In fall and winter, wrap yourself in a thick blanket and sip hot cider or cocoa while gathered with friends and family around the cozy blaze.
Fire pits are perfect for s'mores and parties, and they may even make your home more attractive to buyers if you decide to sell.  Lighting up a fire is a natural way to create a focal point at an outdoor gathering.  Whether it's the hypnotic dancing flames or some sort of primal memory, the fact is that people love to gather around fire.
A fire pit may help you sell your home. 
According to a recent Houzz survey, fire pits are among the three most popular backyard additions by renovating homeowners. In other words, fire pits are hot.  Having an attractive and well-maintained fire pit in your yard could give your home an edge if you decide to sell.  But once you have that cool new fire pit, you probably won't ever want to leave.
REQUEST A FREE QUOTE TODAY!  805-419-0296
Here are some Pro's and Con's to consider
Whichever style you choose, don't skimp on safety, and be sure to to always use a certified professional with every point in the installation process.
Wood Fire Pit
Pros: Wood-burning fire pits are straightforward to build, with many options available at all price points. If you're DIY-savvy, you can even build your own.
Cons: Wood fires contribute to air pollution, and their use is banned or restricted in some areas. Sparks flying out of the pit can also increase fire dangers; using a protective screen can help minimize this risk.
Natural Gas Fire Pit
Pros: Lighting the fire in a gas fire pit is as easy as flipping a switch, which may mean you use it more often. Gas fire pits can often be installed where wood fire pits cannot, such as on decks.
Cons: Installation is more expensive and is dependent on being able to connect to an underground natural gas line. Once installed, you cannot move the fire pit.
Propane Fire Pit
Pros: Like natural gas, a propane-burning fire pit is quick and easy to light. Some propane fire pits are free-standing and can be moved easily.
Cons: You will need to monitor propane levels and haul the (heavy) canister back and forth to the store regularly for refills. Some (but certainly not all) propane fire pits look a bit clunky. It's not easy to hide a bulky propane tank, and some pits do this better than others.